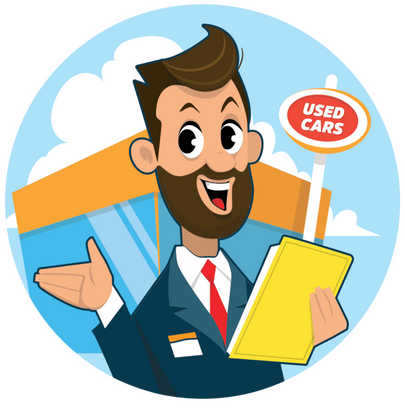 Free request to buy a car
How our service works
Tell us what car you're looking to buy.

Our dealers partners will immediately begin searching for the car you want.

When a dealer partner finds the car you're looking for they will reach out to you with details.
How our service is different
Less than 20% of dealers make the cut. Traditional car sites accept all dealers. We only approve dealers that are committed to providing transparent pricing and delightful service.

We save you money in a clever way. Traditional car sites are expensive for dealers. We let dealers join for free so they can cut costs and pass the savings on to you.

We give you negotiation leverage. Traditional car sites connect you with 1 dealer at a time. We send your car request to 100s of dealers in real-time so they all compete for your business.
Ready to buy a car?
Estimated completion time: 3 min
Looking for car buying help?
Estimated completion time: 2 min